Women's shoes from big name brands and designers



- from high street brands to the most exclusive shoe designers
Affordable women's shoes from big name brands
Birkenstock – Birkenstocks are such comfortable flat bed sandals for summer.Blowfish – Funky Blowfish shoes include, chunky boots, sandals and flats.Bordello – The most dramatic platform heels with quirky designs from Bordello.Brevitt – Women's comfort shoes designed to be practical and supportive.Bronx – Very cool women's shoes, boots and sandals in all the latest fashions.Caterpillar – Ever popular women's Caterpillar boots in lots of styles.Clarks – Firm favourite Clarks shoes are comfortable, practical and stylish.Comfitts – These comfort shoes will be comfortable and supportive to wear all day.Comfort Plus – From casual flats to court shoes designed with comfort in mind.Crocs – One of the latest fashion fads, you either love or hate Crocs sandals.Cushion Walk – Slip on shoes and women's comfort sandals offer great support.Gluv – Pretty women's footbed sandals, gladiator sandals and summer sandals.Groundwork – Ladies' Groundwork boots make perfect safety boots for women.Gumbies – From popular Gumbies boots for winter to summer flip flops.Heavenly Soles – Wide fitting shoes and boots with a comfortable flexi-sole design.Hush Puppies – Hush Puppies shoes and boots in so many different styles.Lotus – Stylish women's designer shoes including sandals, courts and flats.Moda In Pelle – The most fashionable designer shoes from Moda In Pelle come in the latest in-trend styles and gorgeous colours.Multi Fit – Comfort shoes from narrow fitting shoes to extra wide fitting shoes. Naturalizer – Ladies' comfort shoes that offer great support, comfort and practicality.Pineapple – Funky Pineapple shoes from this cool brand name.Rocket Dog – Rocket Dog has winter boots as well as flip flops and flat shoes.Schuh – Schuh know how to make fashionable footwear affordable.Shoe Tailor – Wide fitting shoes and wide boots in lots of style from Shoe Tailor.Sole Diva – Comfortable and fashionable shoes including wide fitting shoes.Timberland – Women's Timberland boots are both fashionable and practical.Viva La Diva – Our very own range of fashionable and affordable shoes and boots.WedgeWelly – Made popular by BBC's Dragons' Den, wellies from WedgeWelly are trendy women's wellies with a heel; the perfect fun festival wellies.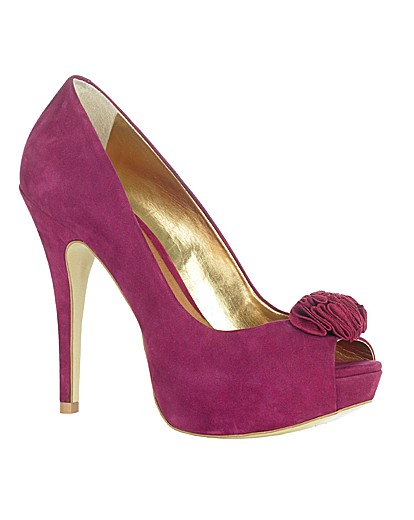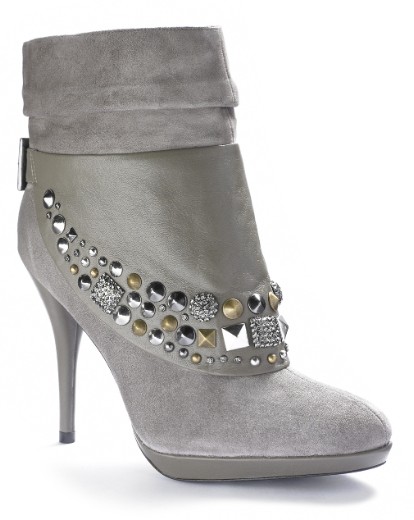 The hottest women's shoes and boots brands
Buckles & Bows – Beautiful women's leather boots in wide and slim calf fittings.Carvela – The most fashionable designer shoes in many styles from Carvela.Fly London – Funky boots and shoes with thick chunky wedged soles.Henny James – Beautiful designer boots, sandals and shoes from Henny James.Hunter – You can't go wrong with a pair of high quality, long lasting Hunter wellies.Iron Fist – Weird and wonderful Iron Fist shoes and boots are unusual high heels.Irregular Choice – Quirky Irregular Choice include funky boots and court shoes.Isabella Cole – Beautiful women's shoes, sandals and boots in elegant designs.J Shoes – Women's sandals and flat shoes from J Shoes in lots of lovely shades.Legroom – Gorgeous women's leather designer boots from Legroom in a range of wide fittings and wide calf fittings.Logo 69 – Women's designer boots in knee and over the knee boot designs.Love From Australia – The original sheepskin boots, Love From Australia boots are perfect winter boots for keeping feet warm and cosy.Marta Jonsson – The most elegant designer shoes in stylish designs.Nine West – The latest fashionable colours and designs from Nine West.Pleaser – The ultimate in killer high heels including red stilettos and thigh high boots.Pump & Circumstance – Proving flats are back, pumps in an array of shades.Ravel – The most fashionable designer shoes include boots, killer heels, flats and sandals from Ravel shoes.Red Or Dead – One of the trendiest shoe designers with a great range. Redfoot – The famous folding pumps from Redfoot as well as zip off winter boots. Rohde – Ladies' comfort shoes designed with support and practicality in mind.Soloro – Feminine women's designer shoes in beautiful shades.Terra Plana – Designed with support in mind including Vivo Barefoot trainers.Ugly Duckling – Beautiful women's high heels and sandals in earthy tones.Van Dal – Stylish and comfortable women's wide fitting shoes.
The most exclusive designer shoes and boots
Angeline Tournier – a beautiful range of designer shoes, sandals, boots and heels. Kelton – distinguished by the thick wedge heels on these designer boots and mules. KG By Kurt Geiger – one of the sought after designer shoes from Kurt Geiger.Bourne – exquisite designer shoes from Bourne shoes using crystals and satin.Rakish Heels – Alternative designer shoes with quirky stacked heels.Strutt Couture – gorgeous designer shoes with killer heels and unusual straps.UGG – the must have sheepskin boot; we've so many styles of authentic UGG boots.United Nude – unusual high heels including heel less shoes from United Nude.Zandra Rhodes – killer heels and flat pumps that come in gorgeous shades.