Viva La Diva brings you unusual, quirky and alternative shoes
At Viva La Diva we have a fantastic collection of women's shoes in so many different styles from the glitzy and glamorous shoes to the quirky and unusual high heels, and if you're looking for alternative shoes for women then you'll find plenty of choice right here. We've fun and funky unusual high heels that are perfect for the alternative girl who still loves a bit of glamour, while we've also lots of cool unusual footwear like shoes and boots, as well as weird and wonderful quirky shoes. At Viva La Diva you'll find unusual high heels and alternative shoes from brands like Irregular Choice boots, Iron Fist shoes, United Nude, Rakish Heels, Harajuku Lovers shoes and Bordello high heels. So bring out your alternative side now with these cool unusual high heels and shoes.
Buy quirky, alternative and unusual high heels and shoes online now
Irregular Choice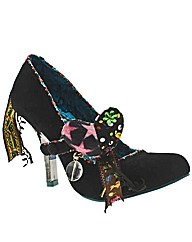 Irregular Choice
Quirky footwear from Irregular Choice
Irregular Choice are the ultimate in quirky and unusual shoes and boots. At Viva La Diva we have a great choice of Irregular Choice boots and shoes in so many different styles, but all with their weird and wonderful designs. You'll love the Irregular Choice high heels that have the fun alternative designs but with a touch of glamour, the perfect alternative high heels for a girl who loves an individual sense of style.
Iron Fist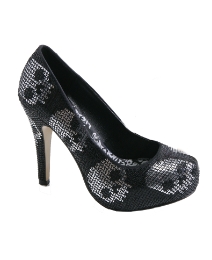 Iron Fist
Unusual shoes from Iron Fist
You'll love our selection of Iron Fist shoes and boots that are most certainly for the alternative girl who longs for a touch of sparkle and glamour in her life. We've some absolutely gorgeous unusual high heels adorned with jewels and sequins against a funky print background. Get your hands on some Iron Fist shoes or boots now and you'll certainly stand out in a crowd with these unusual high heels.
United Nude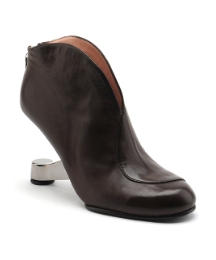 United Nude
Alternative shoes from United Nude
If you're all about the weird and wonderful then United Nude shoes will be right up your street. These quirky shoes certainly have their own individual style including plastic shoes and even heel less shoes! United Nude shoes come in so many differnt designs that you'll be spolit for choice with the majority of them coming in quirky block shapes and in lots of different shades. You'll love quirky shoes from United Nude.
Rakish Heels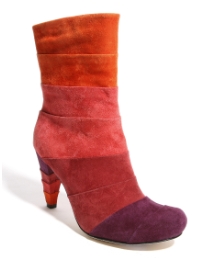 Rakish Heels
Unusual footwear from Rakish Heels
One of the latest brands to our website, Rakish Heels are most certainly unusual and quirky footwear. Their stacked heel shoes are what make Rakish Heels so unique and different, while they have a big choice of styles and designs of boots too from shoe boots to knee boots. Rakish Heels are perfect if you're looking to add just a touch of alternative style to your look.
Many styles of unusual and alternative high heels and shoes
At Viva La Diva we've a great choice of alternative shoes and unusual high heels in so many different designs to suit every sense of style whether you're a girly girl with a bit of an attitude or an all out alternative girl who loves everything weird and wonderful. Chunky weird boots are most certainly the footwear choice for the latter type of girl while you'll love our gorgeous unsusual high heels if you're the first type of girl.
Bring our your alternative side with quirky and unusual shoes
Don't be afraid to experiment with your look and a pair of unusual high heels and alternative shoes can really make a difference to your outfit. You might be all about the glamour but want something a little different like our alternative high heels, while you maybe all about the funky look and adore our cool unusual shoes. Whatever your styles, a pair of unusual high heels or quirky shoes can make all the difference.